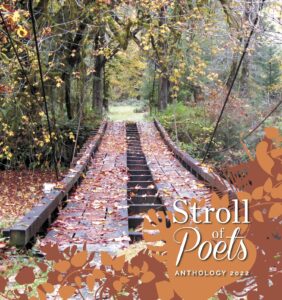 Saturday, August 20, 2022 — 1:00 pm to 5:00 pm
For those who were not able to collect their copy of the Stroll of Poets Anthology 2022 on the first pick-up day in May, a second Anthology Distribution Day is scheduled for Saturday, August 20, 2022, from 1:00 pm to 5:00 pm.
If you would like to receive details about the pick-up location, please request this information from the anthology editor at: strollantho@writersguild.ab.ca.
In order to streamline the distribution process and to maintain security (since the anthologies are being distributed from a private residence), details regarding the location and other relevant information will be sent on Monday, August 15th to everyone who requests this information.