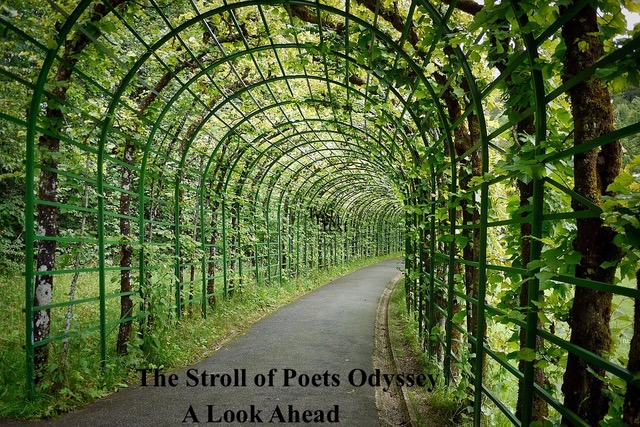 Look Back              –            Look Ahead
Over the path to here         To the road from here
You are invited to retrace the steps of the Stroll's 30 year journey to this point and to set a course for its future direction.
Saturday, June 17
2:00 pm
Unity Edmonton Centre
11715E – 108 Avenue N.W.
Announcing the rollout of The Stroll of Poets historical archives which will be made available on the Stroll of Poets website. Join us for coffee, tea, wine and a dessert potluck event at Unity Edmonton Centre (11715E – 108 Avenue N.W.) at 2:00 PM on Saturday, June 17th as we preview archived historical events, publications, memorials, press coverage, and social media posts of the past 30 years of The Stroll of Poets Society.
After a short intermission we will continue with round table discussions of future initiatives and possible pathways for our poetic community to explore.
Historical Stroll memorabilia will be available for purchase. There will also be door prizes and a raffle.
Come and join in the thirty Year Anniversary Celebration!