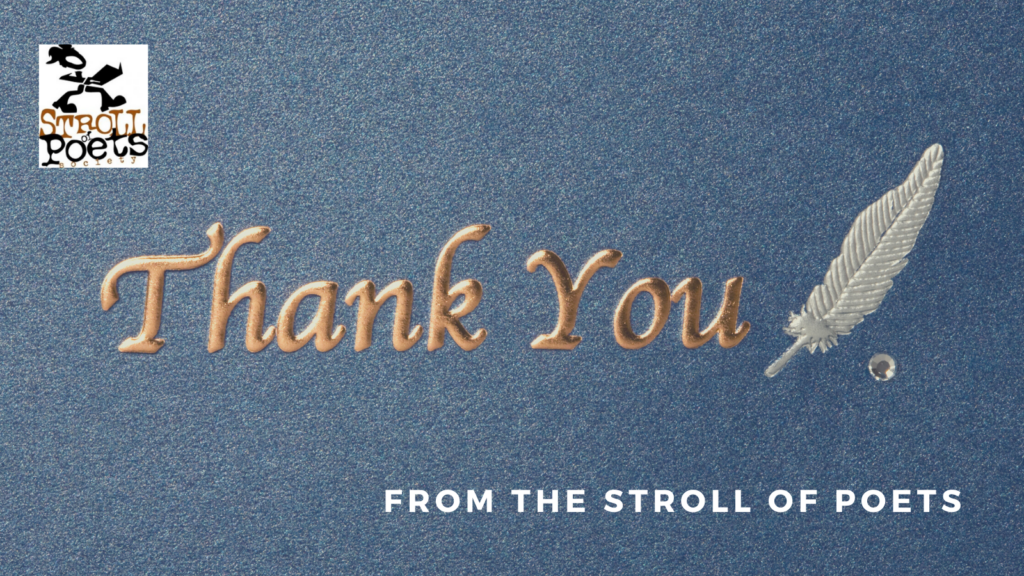 The Stroll of Poets board of directors and the Haven committee would like to express our appreciation to all members of the Stroll who signed up to read, mic host, and/or door host during our Haven Reading Series 2022 – 2023 season.
The return to in-person gatherings was a bit of a gamble and a big change from the past couple of seasons where readings were held online. Thanks to all of you for your response to this pivot.
While we were able to meet again with our friends and fellow poets to listen to so many entertaining readings, it was a terrific year with a remarkable conclusion. Attendance was high throughout the year, and Fresh Verse was exciting and an enjoyable note for every one to end on.
A round of applause goes out to our Haven committee members who worked diligently to ensure that the season ran with very few glitches:
John Leppard
Janis Dow-Durnin
Naomi McIlwraith
Loren Marsden
Anne Gerard Marshall
Max Vandersteen
See you all again in September!