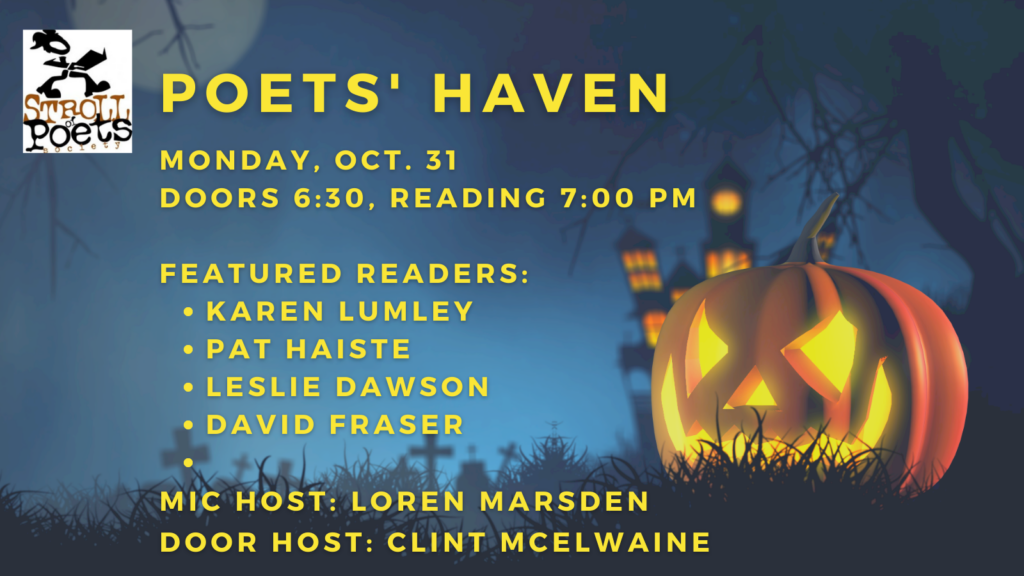 Up Next at the Haven!
Upper Crust Café, 10909 86 Ave.
Monday, October 31, 7:00 pm, $5 admission
Features Poetry by: Karen Lumley, Pat Haiste, Leslie Dawson, & David Fraser
Mic Host: Loren Marsden
Door Host: Clint McElwaine
Open Mic:  Sign-up (2-min. poem)
Welcome all! See you at the Haven! Bring your friends! New and first readers are always welcome and given priority during the Open Mic.
To check the Haven Master Schedule or sign up for your reading, click here.