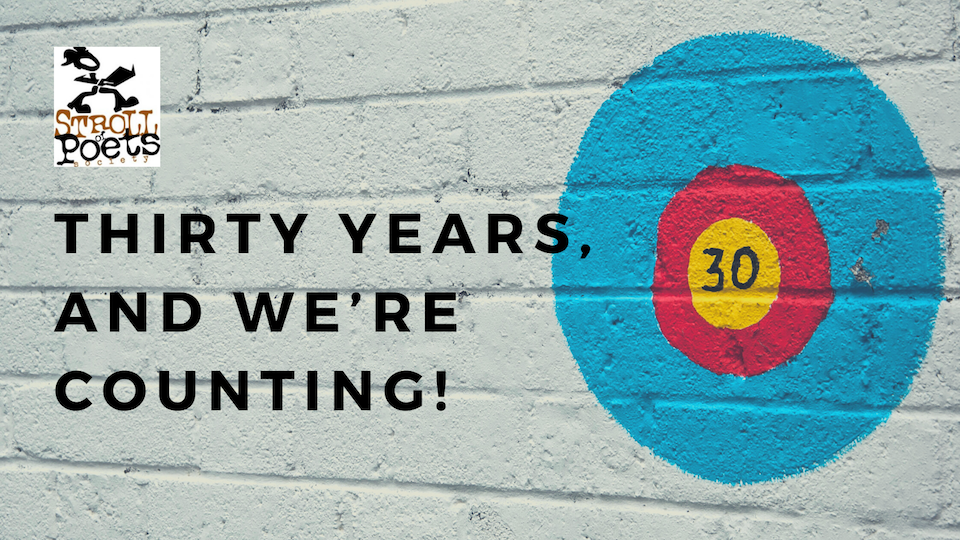 Thirty years, and we're counting!
It has been 30 years since the very first Stroll of Poets in September, 1991! We are counting on another year—and a new decade—as an open, welcoming poetry community.
This coming year, we are celebrating how our remarkable poetry community has evolved and grown. We want to recognize the contributions of members past and present, remember our roots and imagine our future – and, of course, create more poetry.
Welcome to the celebration:
Poetry Remix – Stroll members create new work based on poems that inspire them, poems from one of the anthologies we have published annually since 1991.