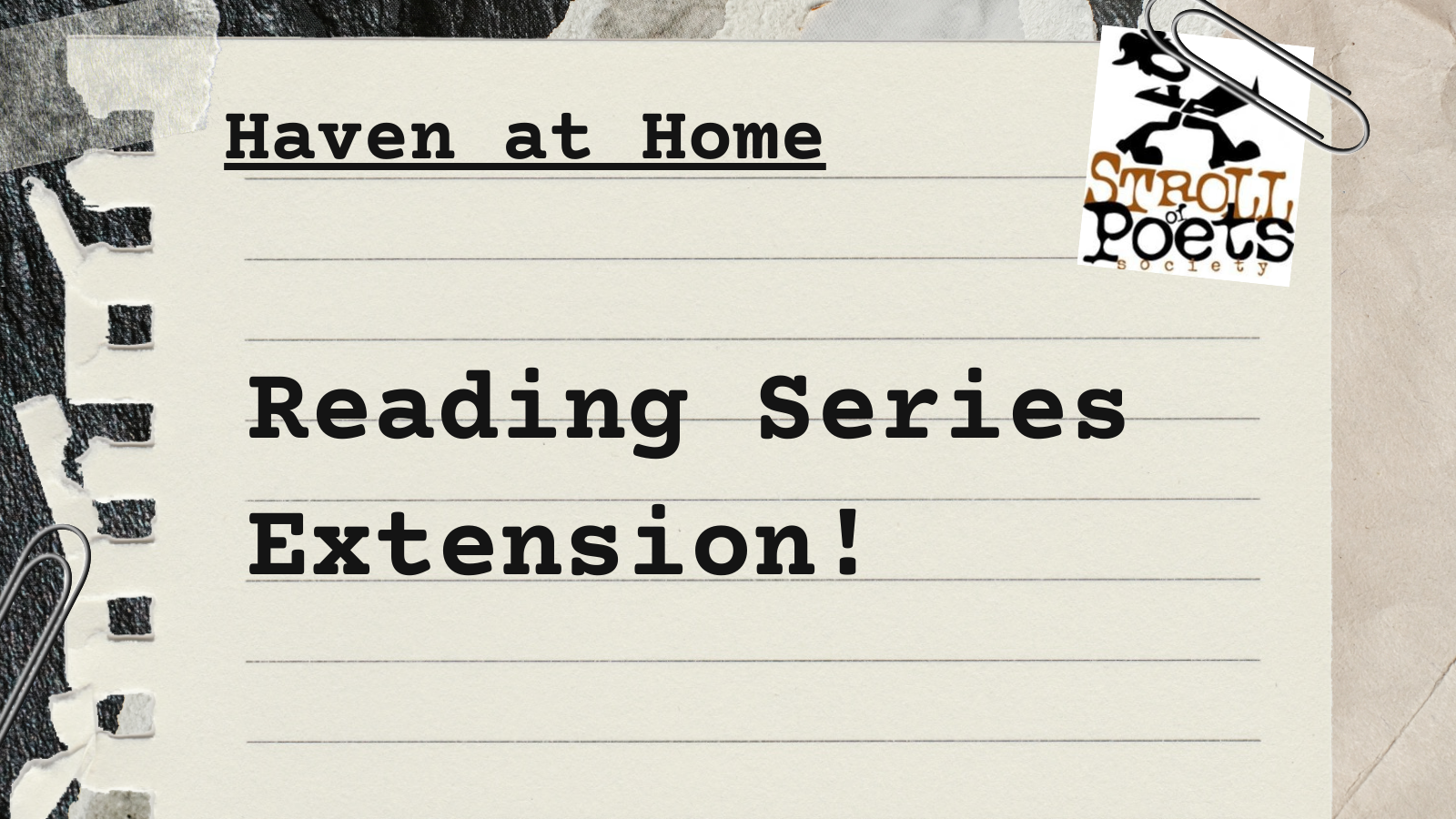 The Stroll of Poets is extending the 2021-2022 Haven at Home reading series. Our last regular reading will be Monday, April 18, 2022.
All the reading spots for the Haven at Home are full but if you want to leave your name on a waitlist please email us at: strollquestions@gmail.com
Our Fresh Verse (for youth poets of 25 and under ) happens Monday, May 2, 2022.
If you know of any youth poets please encourage them to contact us at: strollquestions@gmail.com