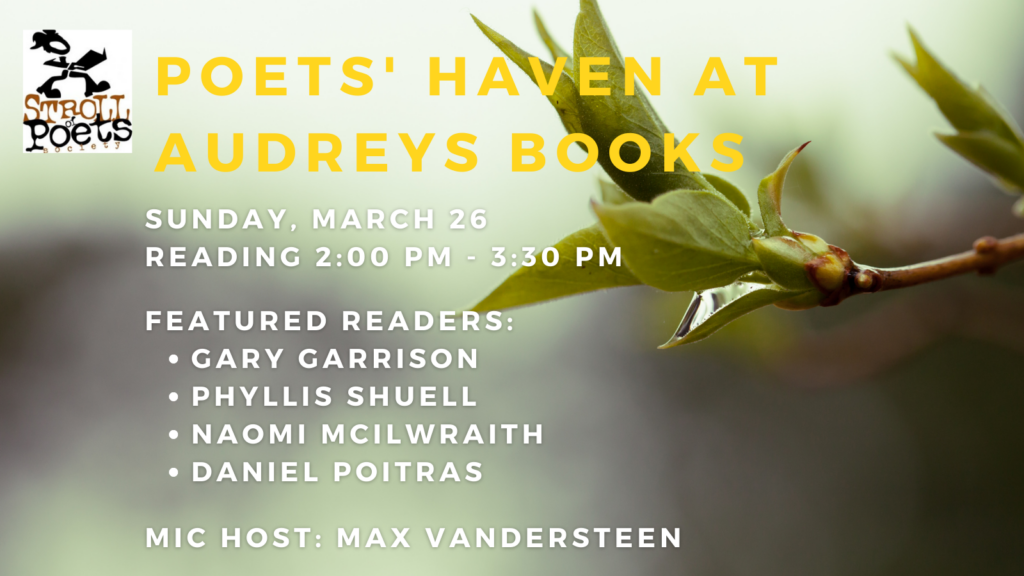 Up Next at the Haven!
Audreys Books, 10702 Jasper Ave.
Sunday, March 26, 2:00 pm – 3:30 pm (no admission fee)
Features Poetry by:  Gary Garrison, Phyllis Shuell, Naomi McIlwraith, Daniel Poitras
Mic Host: Max Vandersteen
Open Mic:  Sign-up (2-min. poem)
Welcome all! See you at the Haven! Bring your friends! New and first readers are always welcome and given priority during the Open Mic.