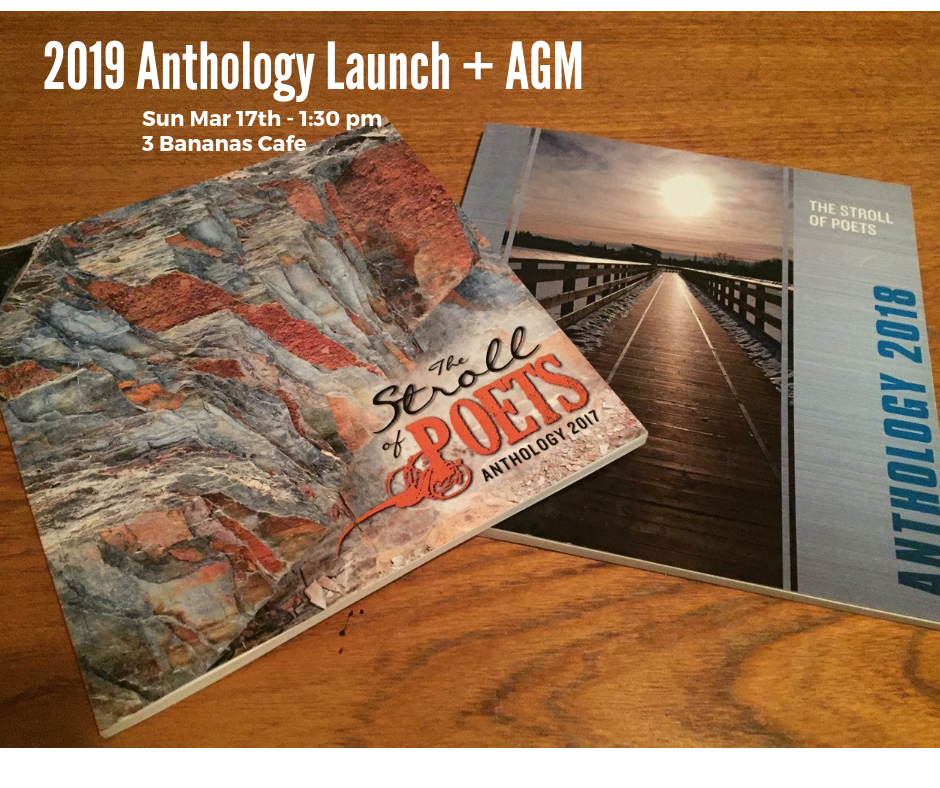 Join us this Sunday, March 17th @ 3 Bananas Cafe (9918 – 102 Ave) for the Stroll of Poets Annual General Meeting (AGM) and the launch of our 2019 Anthology!
Registration starts at 1:30 pm with the meeting starting at 2 pm. Membership renewals and donations to the Stroll will also be accepted that day.
In an effort to conserve resources the AGM documents are available here. Please download and print personal copies to bring.