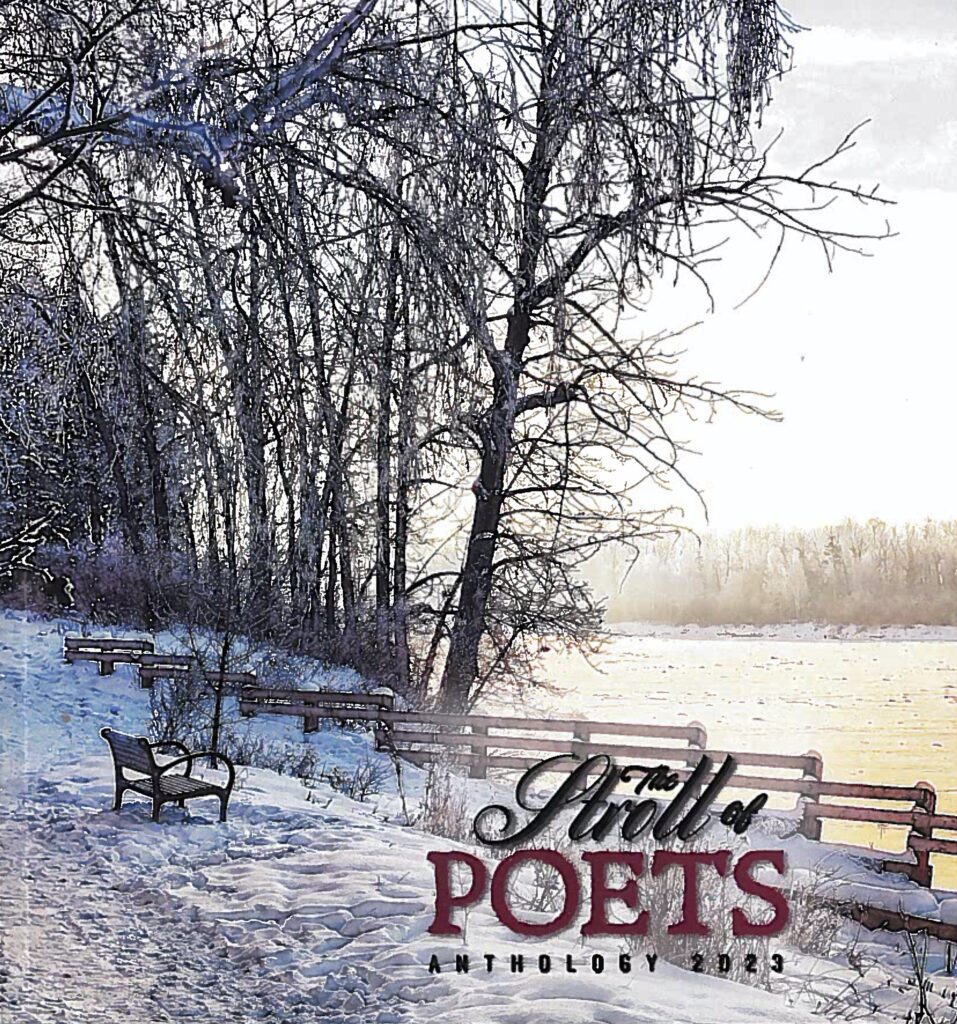 The 2023 Stroll of Poets Anthology was revealed during the AGM on March 19.
Congratulations to Katherine Weinmann, winner of the 2023 cover art competition, who writes, "Most Sunday mornings I walk in our river valley with Edmonton's chapter of Camino pilgrims. Taken the last day of 2022 while walking toward Hawrelak Park, the photo, titled 'Waiting and Welcomed,' evokes a poem's invitation to pause, take a seat—alone or together—and to then behold the beauty of our surroundings. This photo's light and perspective suggest unspoken, or yet to be known, possibilities—with all the rich diversity and insight that both photography and poetry evoke. Contemplative by nature, I have grown to love winter's silence and stillness, finding therein a perfect cocoon for my writing."
2023 Anthology Pick-Up
The Stroll of Poets board would like to request that all members who have not yet acquired their 2023 anthology, please adhere to the following procedure. First, since we will be distributing anthologies at all of the remaining Stroll events this season, we ask that you endeavour to attend one of them to also pick up your copy. The remaining events include: Haven readings at the Upper Crust on April 3rd, April 17th, and May 1st; the Blinks poetry event at The Aviary on April 23rd; the Stroll History and Fund raising event at Unity Centre on June 17th.
IF it is not possible for you to make it to any of these events, then we ask that you please contact the board at strollquestions@gmail.com in order that we may make arrangements for you to obtain your copy.