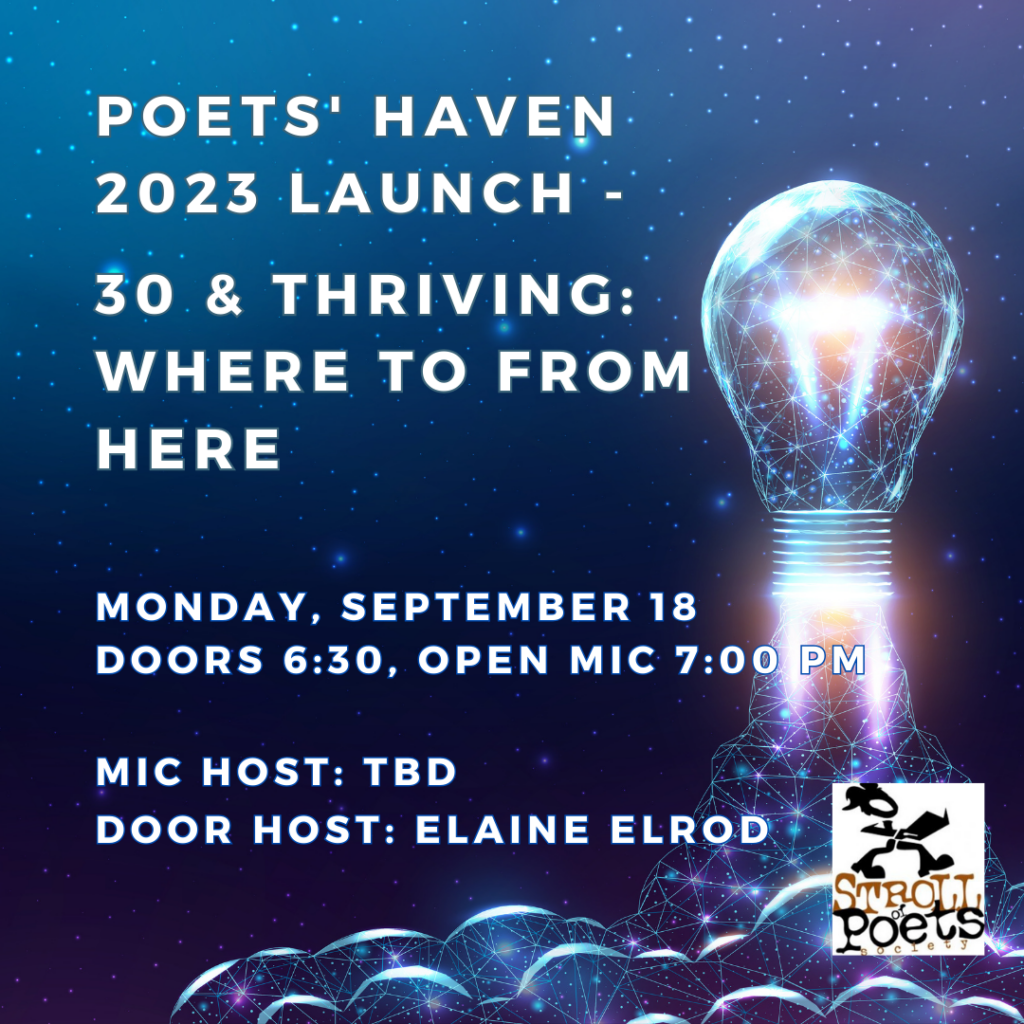 Strollers, at last the time has come. We will be kicking off our new Haven season:
7:00-8:30 PM, Monday, September 18th
Upper Crust Cafe.
10909 86th Ave
Edmonton, AB
T6G 0W8
In honour of the 30 Year Anniversary of the Stroll of Poet's Society, our theme will be 30 & Thriving: Where To From Here.
The evening will feature an open mic for the entire evening, and we ask that each person sharing their work to keep it to a maximum of 2 minutes.
We look forward to smelling the sweet scent of the flowers that are your poetry.
To check out the available dates and sign up for reader and volunteer spots please use this link to access the Haven Reading Series sign up page: signupgenius.com/go/10c0d48a5ae2fa7f8c43-haven3#/.