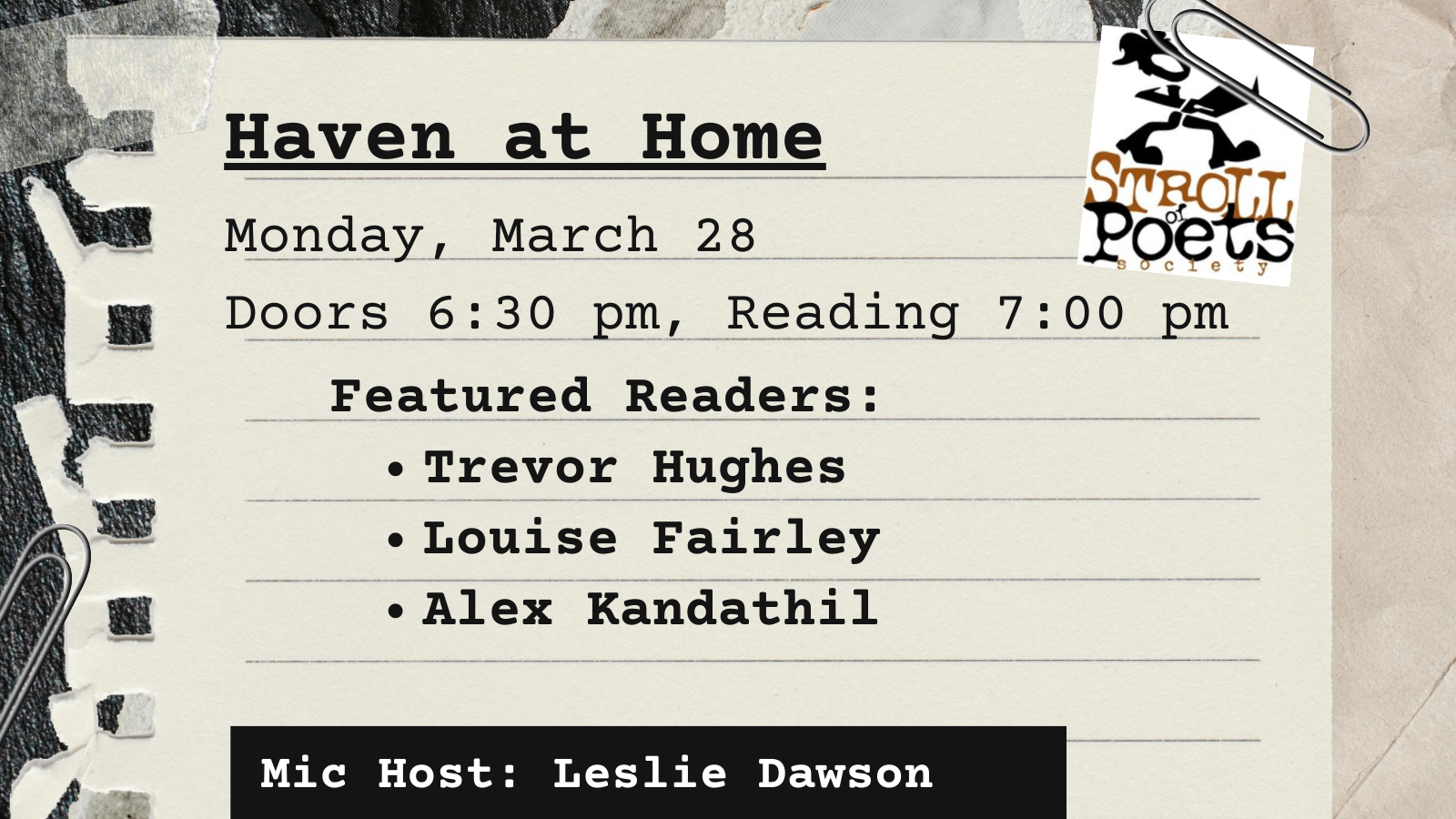 Up next at the Haven!
Monday, March 28, 7:00 pm, "Doors" 6:30 pm 
Featured Readers: Trevor Hughes, Louise Fairley & Alex Kandathil
Mic Host: Leslie Dawson
**Attention Stroll members! There was a last-minute cancellation for the upcoming Poets' Haven on March 28th. If you are a paid-up member and interested in presenting your poems, please indicate your interest by contacting the Haven team at strollquestions@gmail.com or going directly to our Reader Sign-up site at signupgenius.com/go/10c0d48a5ae2fa7f8c43-haven1 and filling in your name.
Open Mic:  Sign-up (2-min. poem) New and first-time readers are always welcome and given priority during the Open Mic.
Zoom invite If you know anyone who would like to join our online reading nights and is not a Stroll member please direct them to strollquestions@gmail.com.
Please note all requests for Zoom links to "Haven at Home" evenings need to be done before 5pm.