Greetings Stroll members,
We hope you and your families are well, safe, and continuing to find healthy and creative ways to deal with these unusual times. The gentle turning of the season, with its verdant reminders of summer to come, has certainly been a blessing.
The board and associates have decided to proceed with a virtual annual general meeting, to be conducted on-line using the Zoom video-conferencing platform. The AGM will be held Sunday, June 28 at 2 p.m. The board is prepared to offer technical support for members unfamiliar with using this program. Details will follow.
All Stroll memberships continue to be valid until the AGM. At the meeting, information concerning renewals will be shared. We are still exploring ways of distributing our 2020 anthology. At this time, due to cost and other practical constraints, we are not considering the option of mailing the anthology to members.
Regarding the 2020/2021 Poets' Haven reading series, we are still planning to launch in mid-September. Whether our readings happen on-line or at the Upper Crust and Audreys remains to be determined. The sign up for the Haven will commence at some point in August. The board and associates would like to invite you to a very special poetry event on Monday, June 22 at 7 p.m. Watch the newsletter and circle the date on your calendars, it's sure to be fun!
If you have any questions or concerns, please contact me (leppardjohn@hotmail.com). In the meantime, we wish you all the very best. Take care of yourselves and each other and enjoy the beauty of Spring!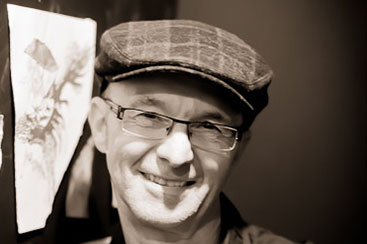 Yours in verse,
John Leppard