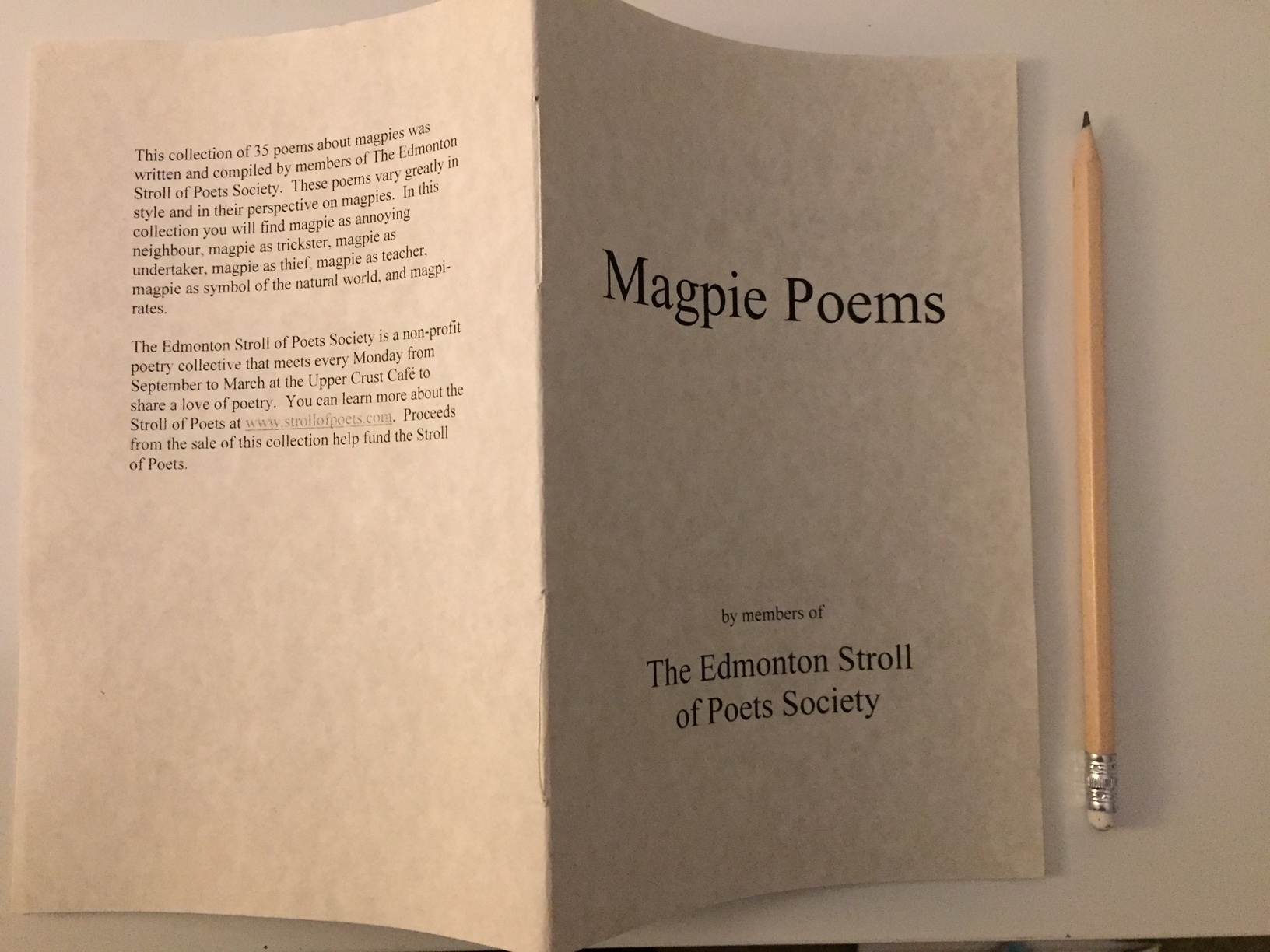 The Magpie Poems chapbook has taken flight and 15 of its contributors will be reading at a special event at the Wild Bird General Store (4712 99 Street) on Sunday, April 15th from 1-3pm. 
All are welcome to attend! There is a $5 donation at the door and light refreshments will be available.
The chapbook is a collection of 35 poems about magpies written and compiled by members of the Stroll. Proceeds from the sale of the chapbook help fund the Stroll of Poets.