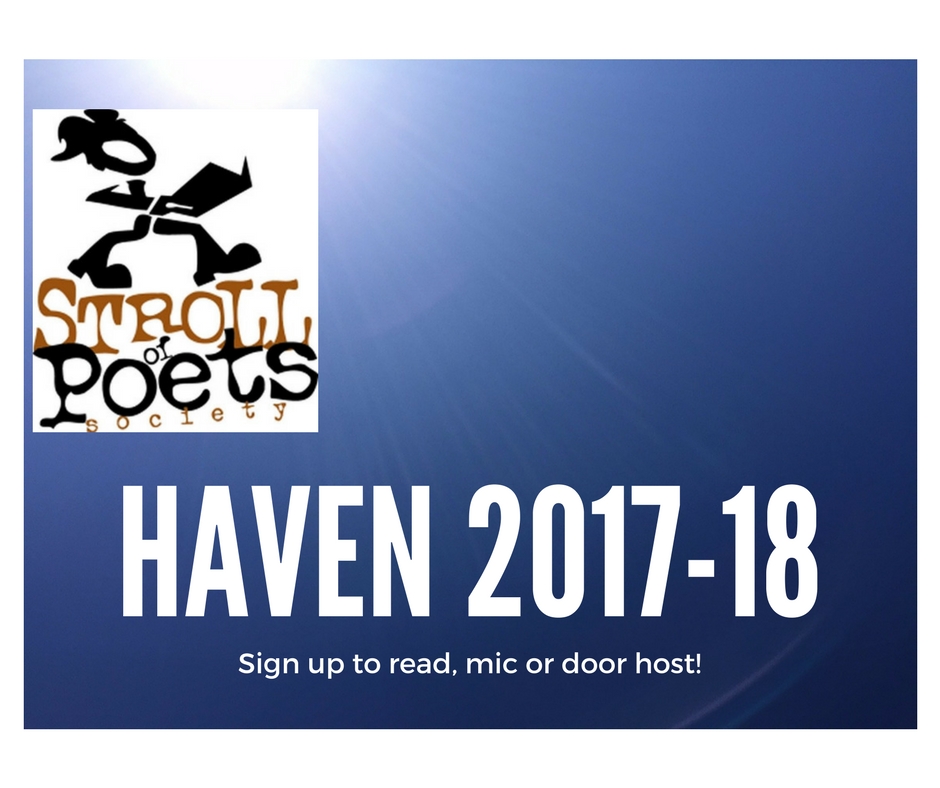 Welcome back poets!
The 2017-2018 Haven series is just around the corner! The Haven sign up page is open to schedule your ten minute reading or volunteer as a mic or door host.
All Stroll members are entitled to a ten minute reading. The reading spots fill quickly so don't delay.
Want to be a member or need to renew your membership? Learn more here.
The Haven begins Monday, September 18th at 7:00 pm at the Upper Crust Cafe (10909 86 Ave).