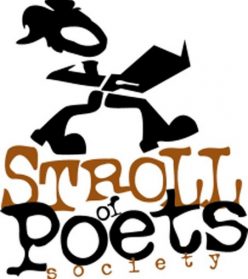 It's been 30 years since the first Stroll in September 2021—what a great opportunity for us to celebrate our remarkable poetry community. During this coming year, we want to recognize the contributions of members past and present, and imagine the future. It's also an opportunity to let more people know about the Stroll.
So we are looking for ideas. How would you like to celebrate the Stroll's anniversary? You're invited to submit a proposal that could be implemented during our 30th year.
Perhaps you'd like to put together a chapbook of "30" poems or do a special project to profile our poetic community. Maybe you can think of new ways we can use technology. Maybe there's a special event, workshop or mentoring idea you'd like to coordinate. (Imagine an actual Stroll afternoon again!)
We hope for great ideas, and know we can't do everything. But we're hoping to pick at least three that are feasible. Proposals will be evaluated based on the following:
how they meet the goals for the 30th anniversary,
logistical considerations,
feasibility
interest to members and the poetry community
The Stroll's Board will assist with promotion and advertising, liaising between activity/event leaders and interested members. Unfortunately the Stroll can't contribute funds, but will offer in-kind support where possible.
Deadline to submit a proposal is September 27, 2021, so you have all summer to polish your proposal and talk to others who might be interested in helping to make it happen.
If you have any questions, please contact Shirley Serviss at sserviss@telus.net
Submit proposals through THIS FORM online.